All materials are stored in our spacious warehouse with first grade environment control system. Fabric are organized by color, spec', and need.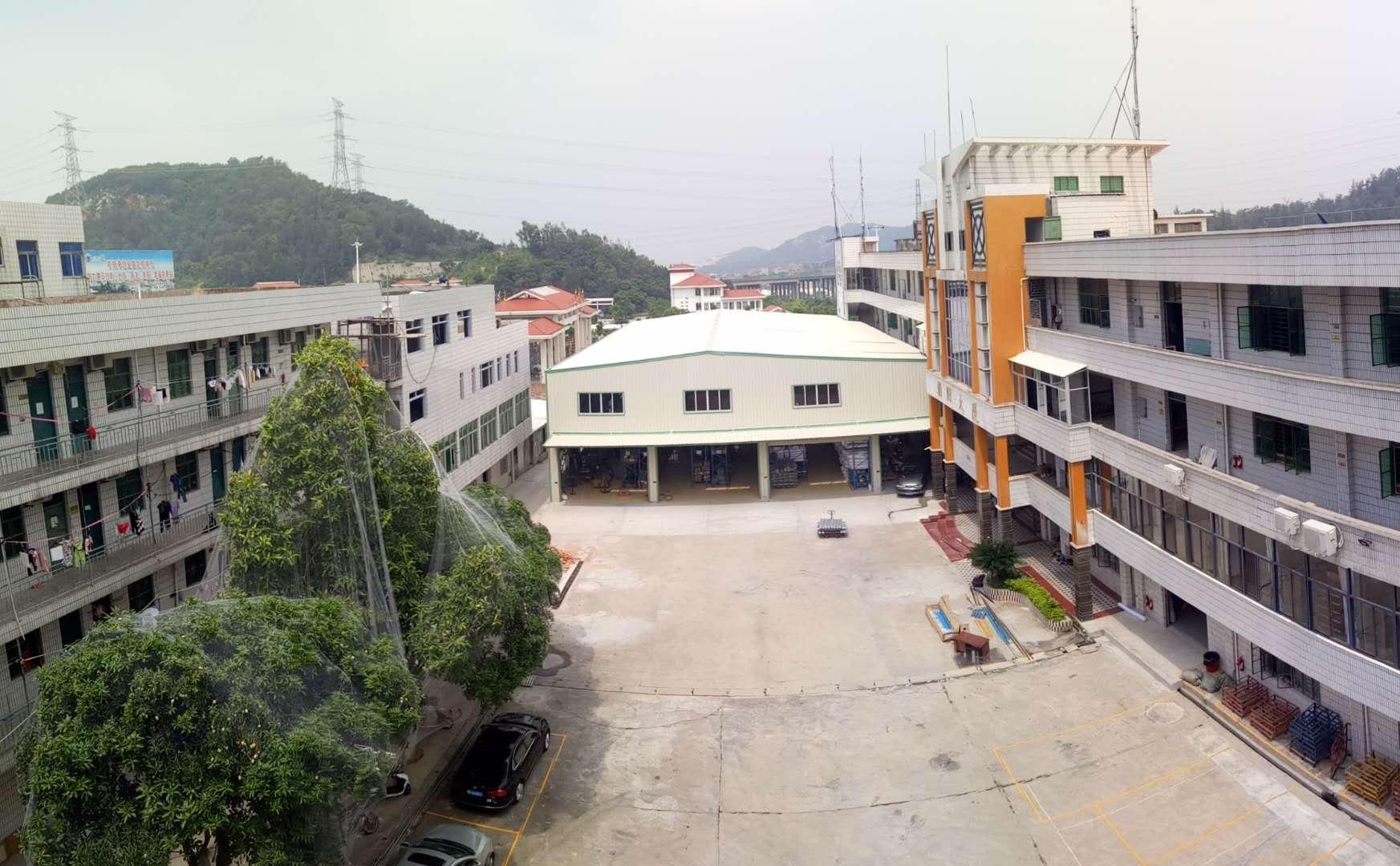 With over 15,6000 sq. meter of free space and over 4,500sq.meter of production area, makes loading and production easier. Our 3-floor employee hostel house over 200 employees.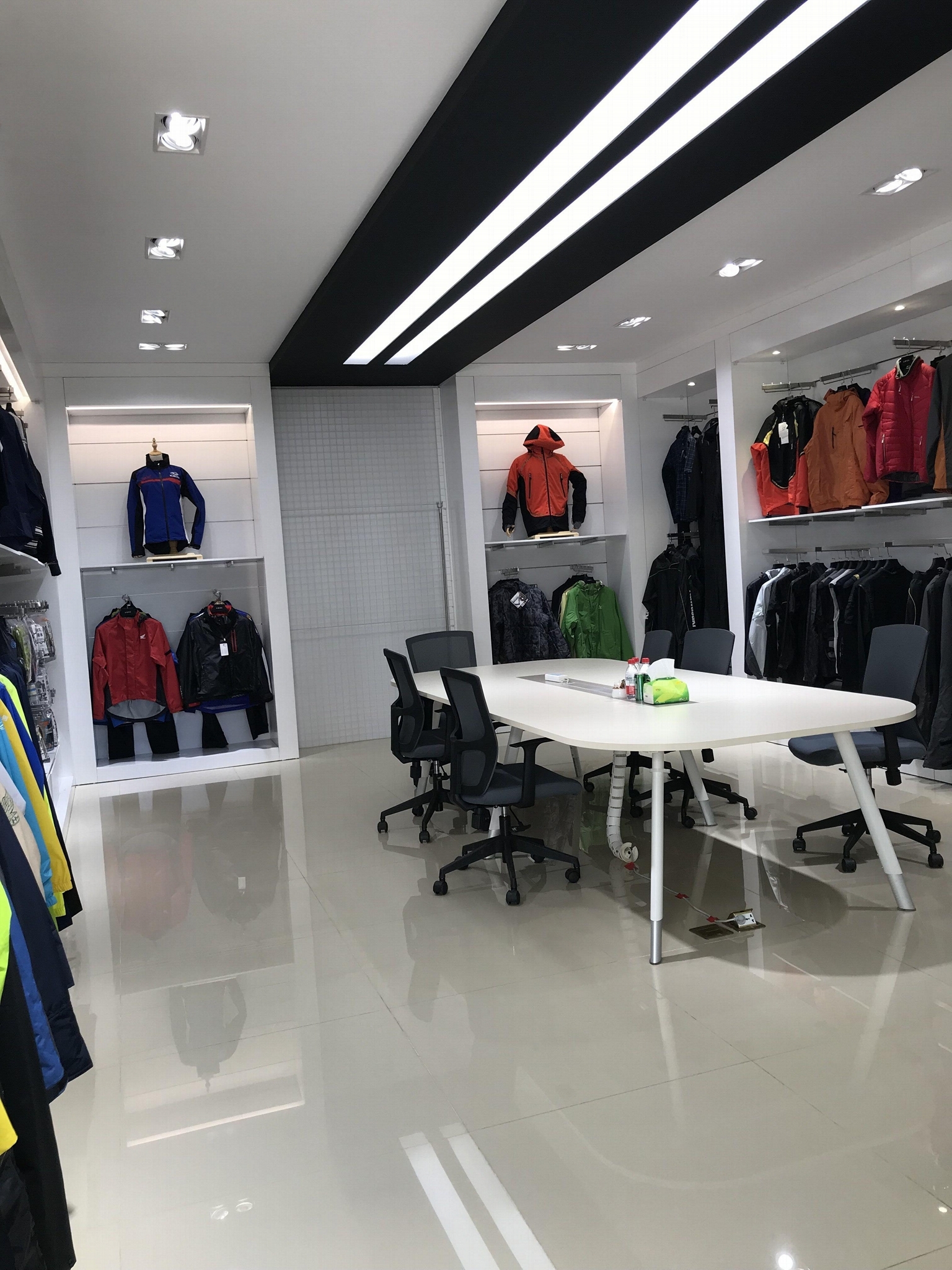 Varity products in our show room, and wireless Internet computers available for our customer in both Mac. and Windows. We provide our customer best environment for all kinds of meeting.
Maker room: The beginning of all products starts from our experience staff with over 15 years experience. Even without the real sample, we can make our customer's idea or drawing come alive.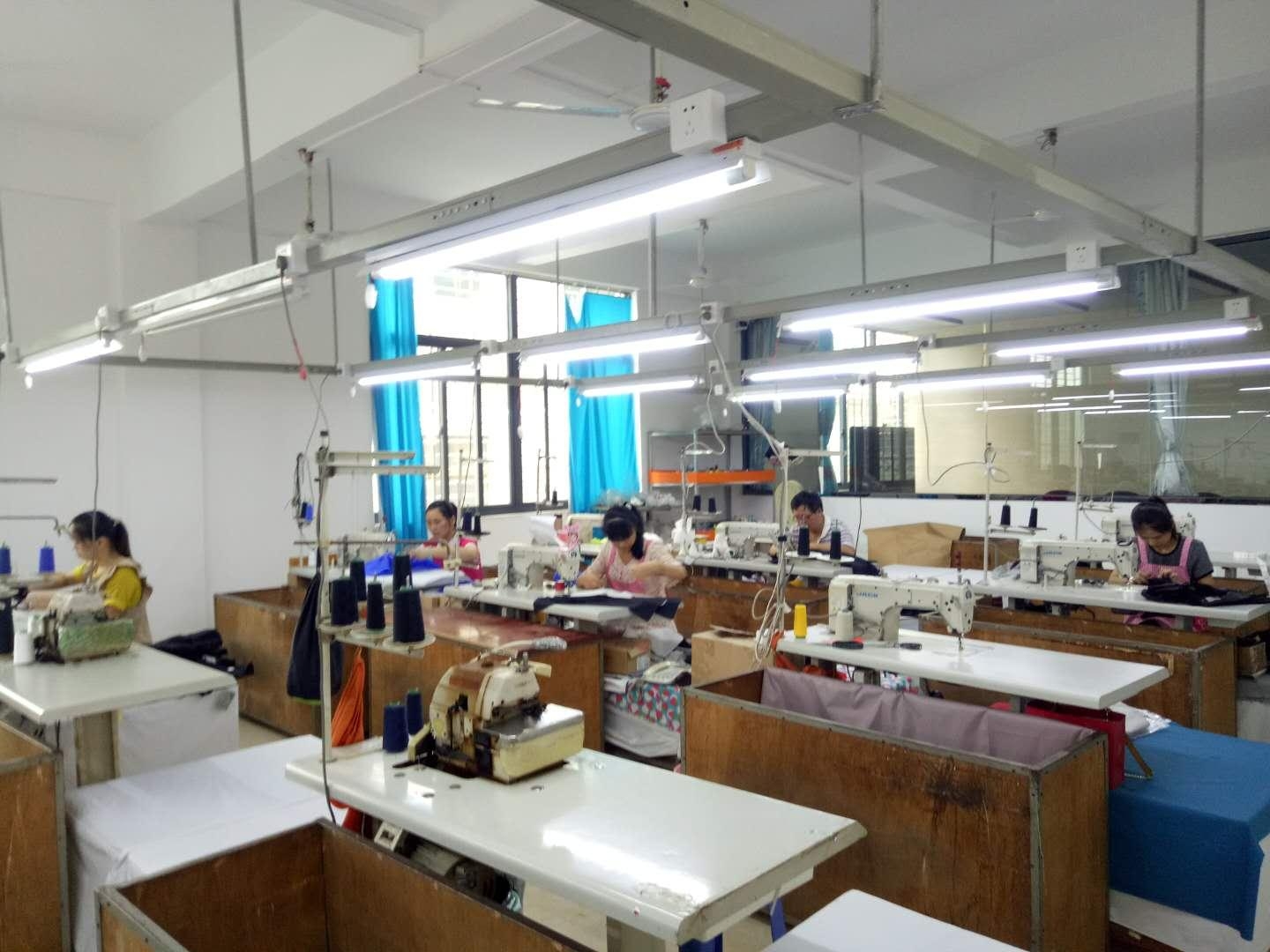 Sample room staffs are one of our important team in our factory. All with capability of being team leaders in production lines. Our training program made them well understand customer's need and be able to present a quality sample.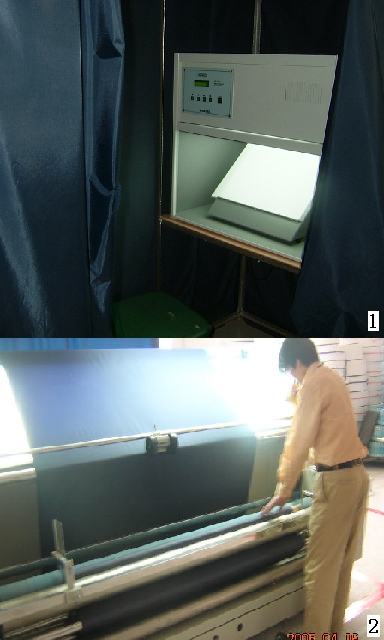 Fabrics are check roll-by-roll to ensure no color difference during production. We use 4 different light sources to check and record all detail data. Meter by meter, yard-by-yard quality control is only one little step to ensure our customer will receive goods over their expected.
In here, we prepare our cutted fabric in our two 15 meter long cutting bed. To ensure sizes are cut exactly as our customer's need, we use mold cutting extensively. Everything is measured up to 1/8 inch for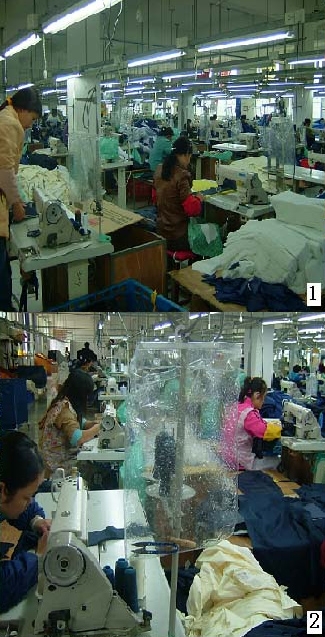 Our clean and well-lighted work area equipped with most advance machinery to handle all kinds of special requested from our department store customer. All accessories are collected everyday after work so no dangerous equipments are accidentally mixed into the products.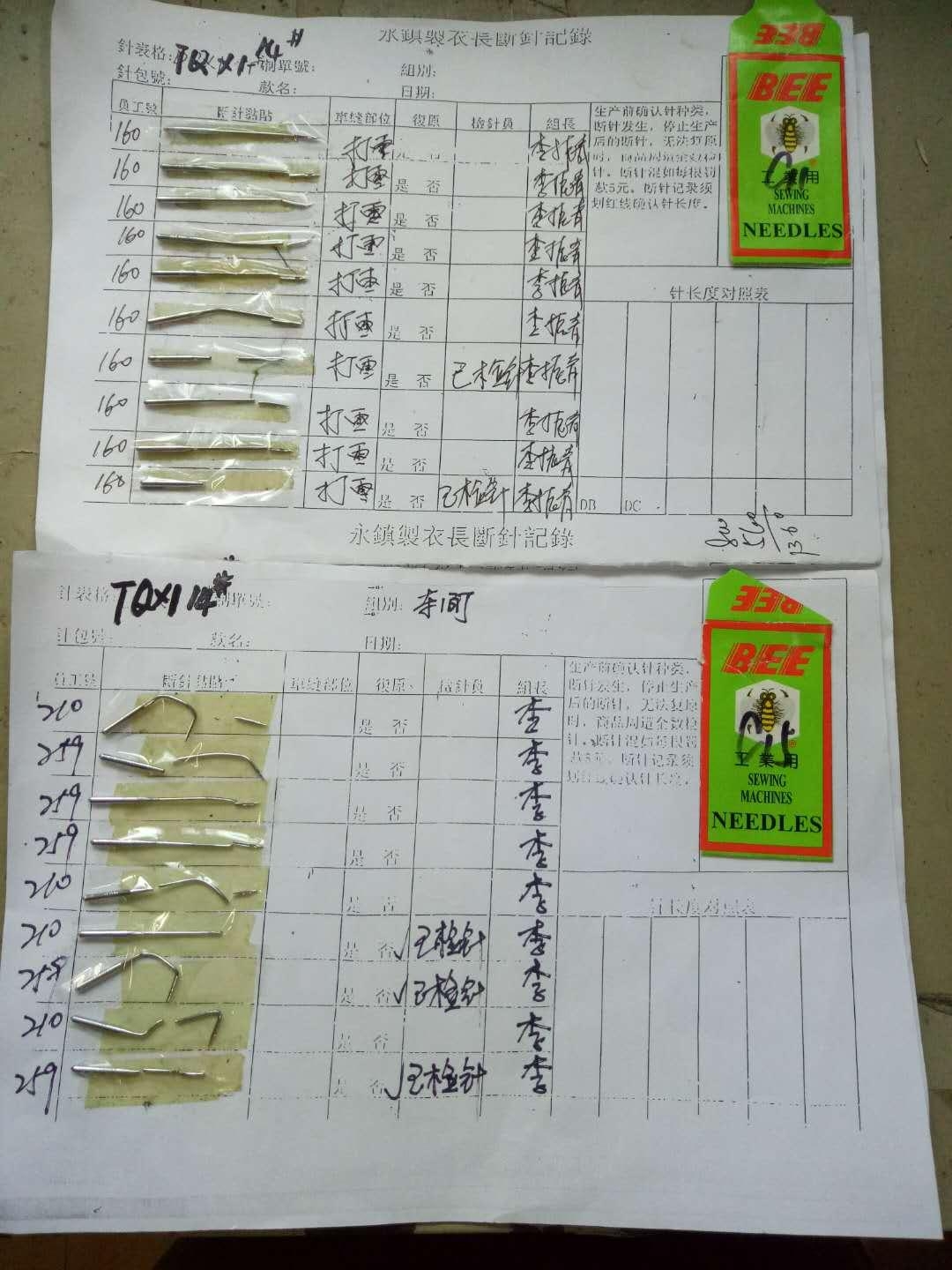 Needle management is one of our quality management. All broken needle can only be replaced with complete tip and button.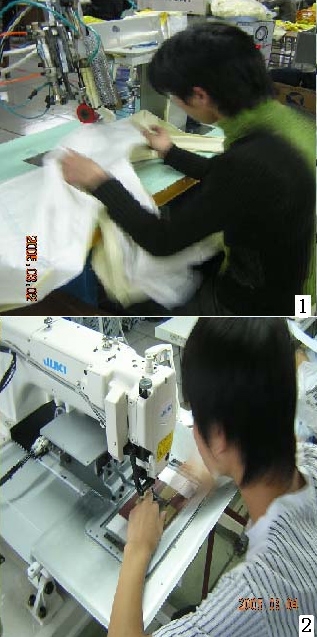 We tape every seam possible and check every hour to ensure every waterproof product meets our customer's requirement. With this computerized pattern sewing machine, we can make the wildest line possible. Quality now controlled and human error is no longer happening here.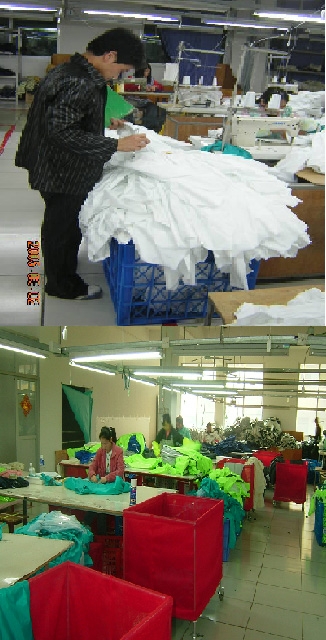 Quality control is done to the extreme in our factory. We check for defect DURING production and constant feedback to our team leader. Final check before packing: In here, each and single one of our product is documented by our QC inspector so we can track every one of our products on time. All problem products are separate in to red basket.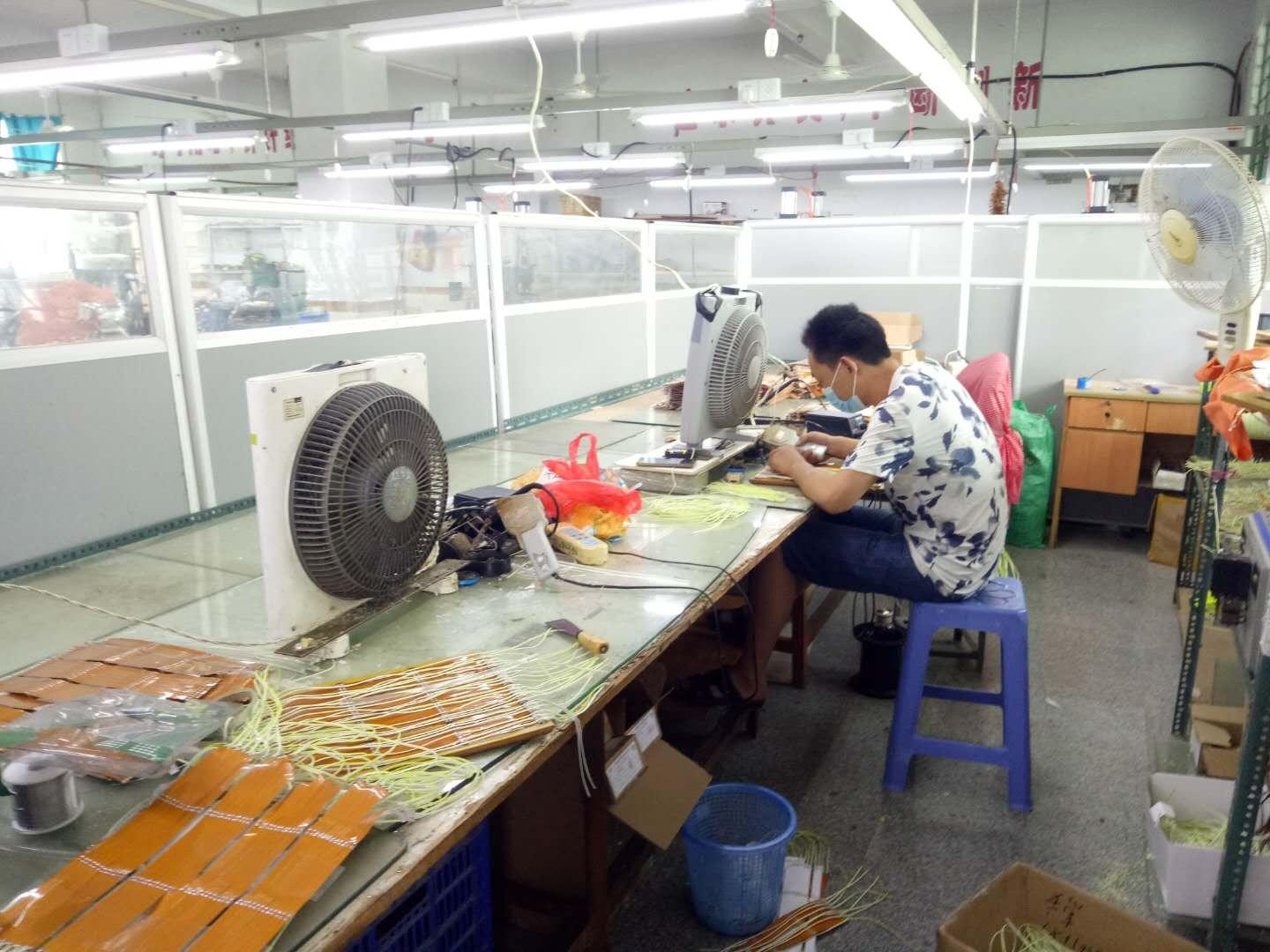 Electronic DIP room, our LED parts are welded here. LEDs are control for balance luminous light intensity on each vest.
4 KW High frequency welding machine: Packaging bags and some VINYL and EVA rain suits are produce here.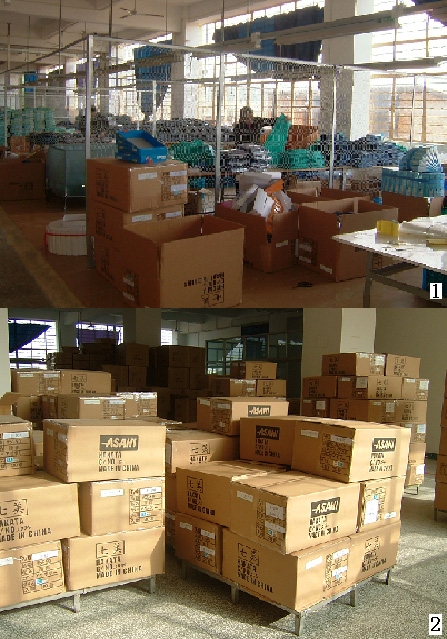 Packing is serious business in our factory. All products are separated by size, color and style in different area to prevent miss packaging. All cartons are stored on steel frame avoiding direct with floor. This can prevent moistures and keep our cartons strong.